August 3rd, 2022
What are the health benefits of braces? 


The first thing some may think of is cosmetics, but braces provide more than just great looking smiles.
1. Orthodontic Braces Help with Proportions
Ortho braces help with the following:
- Misalignment of teeth
- Overbites and underbites
- Overjet bites
- Periodontal problems ( elaborated below )
- Issues chewing and speaking
- Unmatched dental midlines
2. Orthodontic Braces Prevent Gum Disease
It's not a surprise that wearing braces can
be a factor in the cause of gum disease in
regards to the difficulty of brushing and flossing.
But without braces straightening of teeth,
one can find that food can set in between teeth.
Brushing and flossing consistently can help prevent
gum disease.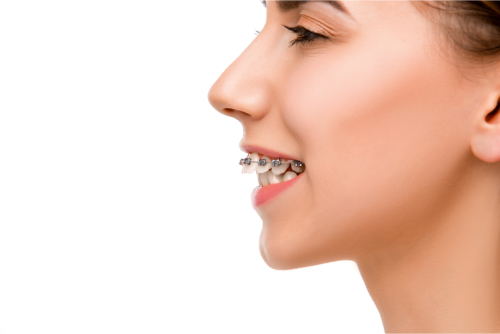 3. Orthodontic Braces Prevent Tooth Decay
Although braces can increase the risk of developing tooth decay,
braces can help to prevent tooth decay by straightening teeth.
Braces only become a factor in tooth decay development when
food particles become trapped under the braces and in between teeth
, and are not addressed.
Consult with the Orthodontist about dietary restrictions.
For example, The Orthodontist may explain why it is
imperative to limit the eating of candy.
4. Orthodontic Braces Prevent Cavities
If tooth enamel gets weak, tooth decay can occur.
Sugars and bacteria can combine to create plaque
which can create decay. If this occurs, cavities can
develop. As we spoke about previously,
braces can be a factor in prevention of tooth decay,
therefore leading to preventing cavities.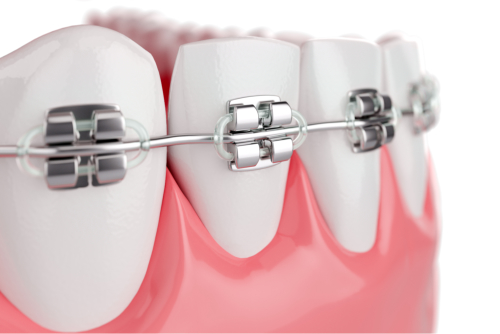 5. Orthodontic Braces Help with Digestion
You read that right.
Because braces help to create fewer gaps in
between teeth, chewing food can become easier
and leads to faster digestion.
6. Orthodontic Braces Prevent Injury
Braces can act as a shock absorber.
They can protect the teeth and lower jaw from
potentially breaking. Even though this is
the case, braces can get damaged upon impact.
If your child plays sports, consider a mouth guard
to protect their jaw, teeth, gums, and braces.
7. Orthodontic Braces Prevents Bone Erosion
To understand how braces can prevent bone erosion/loss,
we first should understand the causes of bone loss.
Alveolar Bone loss is irreversible.
Jawbones are essential for holding teeth
in place. While bone loss itself is not a disease, it can
be the result of an underlying issue.
Unfortunately many oral health conditions can cause
Here are the most common:
Bone loss
Tooth loss
Gum disease
Receding gums
8. Orthodontic Braces Help with Self-Esteem
Braces don't just help with straightening
teeth and correcting issues like malocclusion,
bruxism, and preventing the aforementioned
preventions. Braces are also cosmetic
and help to straighten and beautify great smiles.
This surely helps with confidence and self esteem.
Now, who wouldn't want to show off their awesome smile?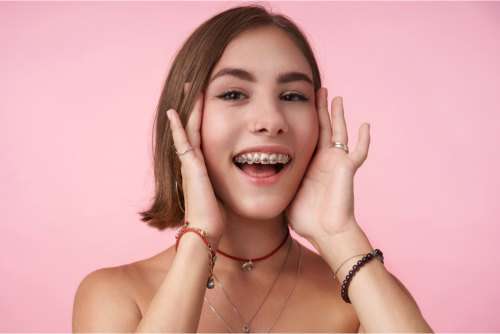 Looking for the best kids dentist near the Paterson, Passaic, and Union City areas?
We are here serving Paterson, Passaic, and Hudson NJ,
Dover NJ, and the surrounding communities.
We offer comprehensive oral health
services ranging from routine cleanings to emergency treatment.
We are committed to creating a warm, welcoming environment
to keep all members of the family comfortable in the office.
Paterson (973) 742-4200
Passaic  ( 973) 574-1000
Union City (201) 325-8444
Dover   (973) 891-4015
Find reviews and updates on Facebook,
learn more about our practice online,
or give us a call