September 14th, 2023
Drink plenty of water: Water can help to fill the stomach and curb hunger, which can help to reduce sugar cravings.
Eat protein and healthy fats: Including protein and healthy fats in meals and snacks can help to keep blood sugar levels stable, which can help to reduce sugar cravings.
Get enough sleep: Lack of sleep can increase cravings for sugary foods, so it is important for kids to get enough sleep.
Eat plenty of fruits and vegetables: Fruits and vegetables are high in fiber and nutrients, and can help to fill the stomach and reduce cravings for sugary foods.
Avoid keeping sugary snacks in the house: If sugary snacks are not readily available, kids will be less likely to crave them.
Find healthier alternatives:
If kids are craving something sweet, try offering them a healthier alternative such as a piece of fruit or a small serving of dark chocolate.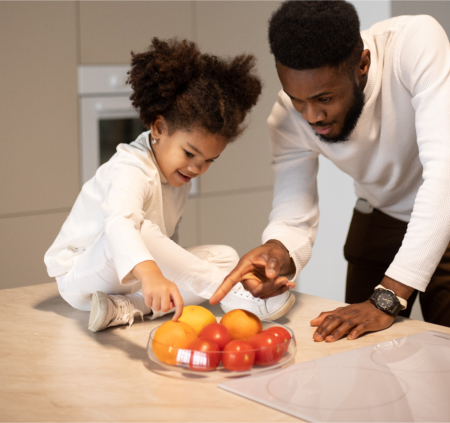 Practice mindful eating: Encourage kids to pay attention to their hunger and fullness cues, and to stop eating when they are satisfied.
This article is intended for informational purposes only and should not be construed as medical advice or a substitute for professional consultation. We encourage parents to consult with a qualified healthcare provider for personalized guidance and recommendations concerning their child's dental health and any related concerns. Your child's well-being is our top priority, and we recommend seeking professional advice to address specific health issues or questions."