May 20th, 2020
Facts and Quotes about Smiling!
Smiling gives us so many benefits that may be subtle and unnoticeable.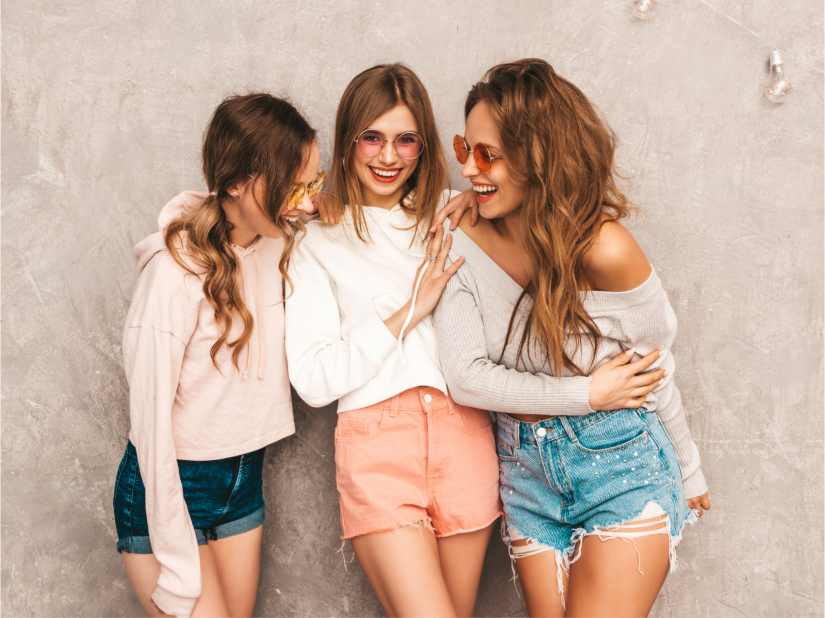 It's so much easier to smile than to frown for our muscles.
It's contagious! When people see others smile, they tend to smile too.
Smiling actually reduces blood pressure.
Smiling makes you happier or can change your mood.
Smiling Boosts Heart Health
A smile helps with optimism. It's been said that people who smile for optimism tend to have a more positive attitude and strive for success.
Happiness Adds years to your life.
Smiling is a universal language. And since smiling is contagious, it doesn't matter what language people speak.
Smiling can lead to work promotions.
Smiling while speaking on a telephone makes you sound happier.
Smiling can attract people to you. It opens up opportunities.
Smiling can often be a first facial expression when meeting someone.
It's possible, women smile more than men
A neurologist of the 19th century, Duchenne de Boulogne ran an experiment to discover how many types of smiles there are. The claim is 19.
Smiling reduces stress.
Smiling releases endorphins.
Smiling helps your life span.
Happy people tend to not get sick as often as those who are unhappy.
The current claim to the number of muscles used to smile is 17 out of 43.
99.7% of people say a smile is a social asset. These numbers vary.
74% of people believe a bad smile hurts careers. These numbers vary.
47%of people will notice your smile before anything else. These numbers vary.
At least half of the people you smile at will smile back. These numbers vary.
Less than 25% of people think their smile looks best closed.
Waiters and waitresses tend to be tipped more often because of their inviting smiles.
The act of smiling activates neural messaging that benefits your health and happiness.
It's free to smile. You pay nothing.
People seem to trust you more with a great smile.
Almost half of the young adults worldwide have untagged themselves from a photo on social media due to their smiles.
Kids laugh a lot more than adults every day. kids overall, laugh from 300-400 times a day while adults overall may laugh about 15 times a day or less.
Babies Can Smile Moments After Birth.
Here's some cool smile quotes:
"Everyone smiles in the same language." - George Carlin
"You'll find that life is still worthwhile if you just smile." - Charlie Chaplin
"A simple smile. That's the start of opening your heart and being compassionate to others. "
"Somehow when you smile, the day seems brighter" - Phil Collins
"Share your smile with the world. It's the symbol of friendship and peace." - Christie Brinkley
"Don't cry because it's over, smile because it happened."
"I love those who can smile in trouble."
"The robbed that smile steals something from the thief."
"A smile is happiness you'll find right under your nose. "

"A smile is the best makeup any girl can wear."

"Smiling is free therapy" - Douglas Horton
"Smile, smile, smile at your mind as often as possible. Your smiling will considerably reduce your mind's tearing tension."
"Wrinkles should merely indicate where smiles have been."
"Smile! It increases your face value."
"You're never fully dressed without a smile." - Martin Charnin
"A smile is a friend maker."
"I wake up every day with a smile on my face."
"A smile cures the wounding of a frown."
"Learn to smile at every situation. See it as an opportunity to prove your strength and ability."
"When I wake up, I smile because I'm alive and ready to succeed" - Raul Perez
If you think your child requires dental braces to correct an alignment issue call (973) 742-4200 to schedule an appointment. ( Orthodontics ext: 21 )
Serving Paterson, NJ, and the surrounding communities, we offer comprehensive oral health services ranging from routine cleanings to emergency treatment. We are committed to creating a warm, welcoming environment to keep all members of the family comfortable in the office.
Find reviews and updates on Facebook, learn more about our practice online, or give us a call (973) 742-4200