August 2nd, 2021
Baby teeth start to develop before a child's first birthday and most children have a full set of teeth by their third birthday. As these teeth typically fall out within 3-4 yrs, it's a common belief that they are not important. This can't be further than the truth.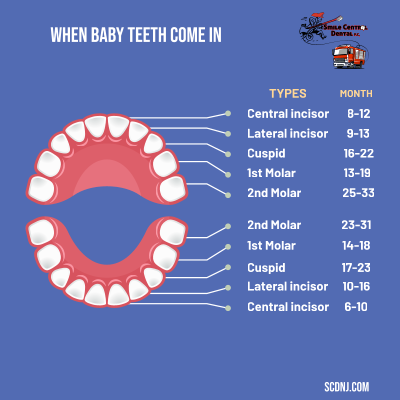 A tooth infection/cavity if deep enough can certainly affect the growth of the underlying adult tooth. A dental cavity if left untreated can extend deep in the tooth and to the surrounding teeth and gum area below. A pus-filled infection, an abscess can then form on the underlying permanent tooth that has to erupt eventually. This can delay or prevent the eruption of the adult tooth or can cause discoloration, malformations, and permanent staining of the adult tooth.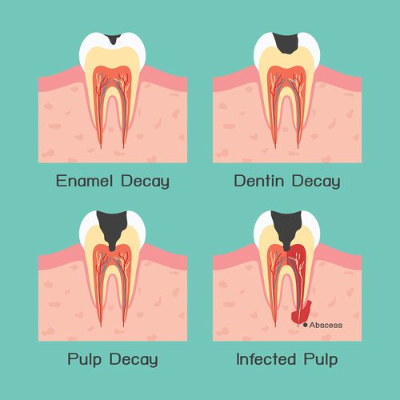 It is important to understand why good oral health is essential in baby teeth.
Baby teeth...
- Act as space holders for permanent teeth that will eventually erupt
- Help guide the permanent teeth into place
- Help children in chewing food and speaking properly during their critical developmental years.
Cavities in baby teeth affect permanent teeth and can cause several different types of problems.
Harm to Overall Oral Health
Cavities affect baby teeth the same way they affect permanent teeth. If left untreated, it may compromise a child's overall oral health. The bacterial spread will attack neighboring teeth, and a significant untreated cavity could lead to an abscess and/or tooth loss, not to forget physical pain and emotional distress. Tooth loss due to damaged primary teeth cause problems with jaw structure, growth, and occlusion.

Orthodontic Issues
With a significantly larger cavity, there will eventually be tooth loss, giving rise to orthodontic issues. Adjacent teeth may shift to fill the space left behind by the missing /lost baby tooth that becomes a problem when the permanent teeth erupt and there is a lack of space. This can cause teeth misalignment.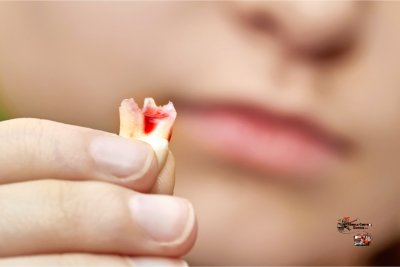 Poor Oral Health Habits
Starting your kids early will help them establish good lifelong habits. Instill the importance of good oral health habits with children from a young age. You can lead by example and brush and floss side by side each morning and night.
Preventing cavities and keeping Baby teeth healthy
Remember healthy baby teeth set a solid foundation for strong permanent teeth. Bring your children routinely to the dentist and take care of their teeth at home by following the basic rule of brushing at least twice a day.
Looking for the best kids dentist near the Paterson, Passaic, and Union City areas?
We are here serving Paterson, Passaic, and Hudson NJ, and the surrounding communities, we offer comprehensive oral health services ranging from routine cleanings to emergency treatment. We are committed to creating a warm, welcoming environment to keep all members of the family comfortable in the office.
Paterson(973) 742-4200
Passaic  ( 973) 574-1000
Union City(201) 325-8444

Find reviews and updates on Facebook, learn more about our practice online, or give us a call (973) 742-4200