January 4th, 2023
Sometimes are little ones are a bit apprehensive at the thought of a dental visit
and it is more common than we think. There's machines with whizzling sounds,
a lot of people around, and other sounds that play against their fears of the dentist.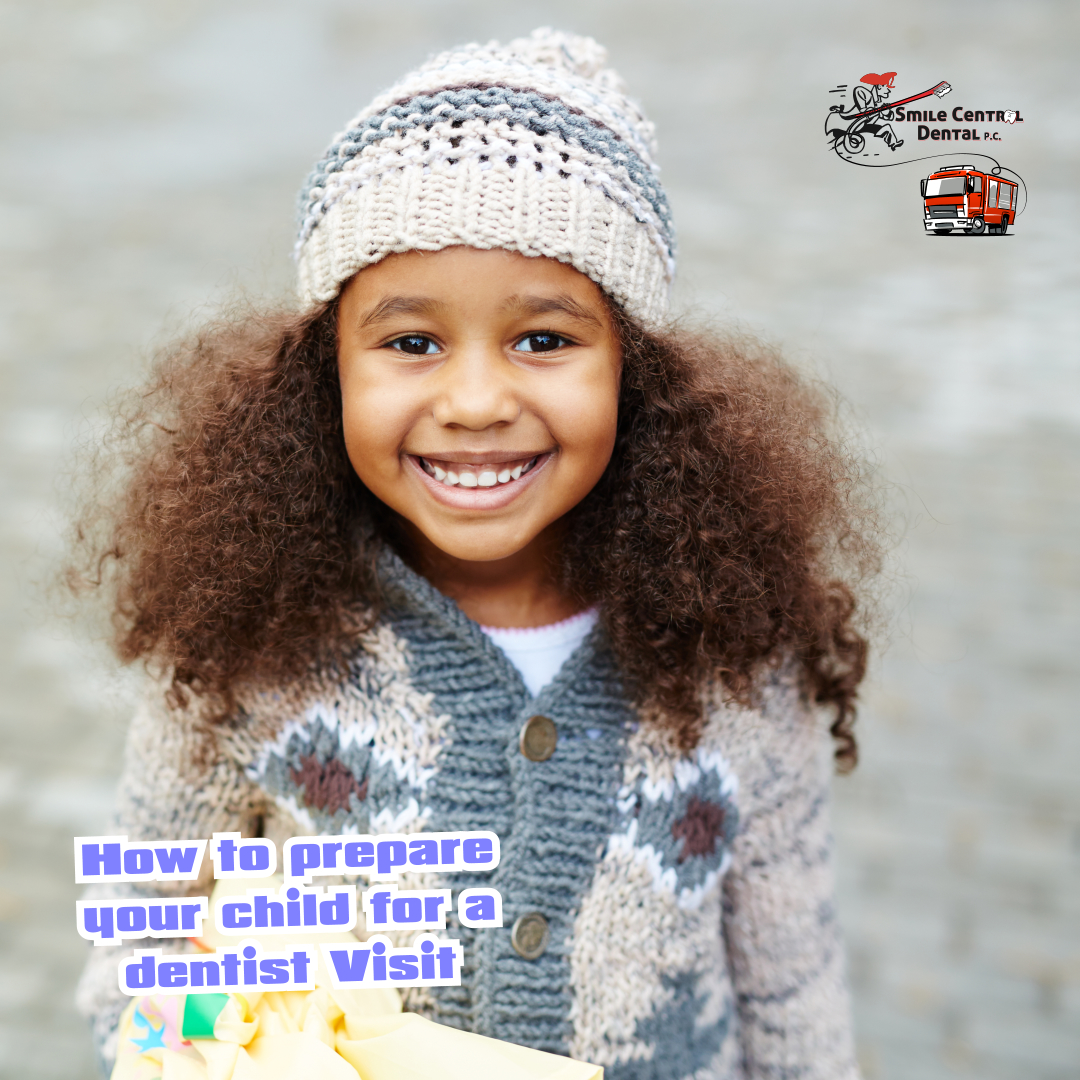 Here are a few tips for preparing for a dental cleaning:
1. A Pretend Dental Visit can be fun at home before the actual visit.
Have fun with it and have them engage. Include their teddy bears or any other stuffed  animals they may have.
2. Don't wait too long to take them to their first dental visit
A recommended practice is to bring them for their first dental visit around their first birthday. Getting them used to dental visits early is a good strategy for letting them know that dental visits are part of life's normal activities.
3. Keep them calm before a dental visit for children.
Set an example of calmness, treat it like a fun dental adventure,
use positive reinforcement, and maybe let them bring an object
of comfort like a teddy bear.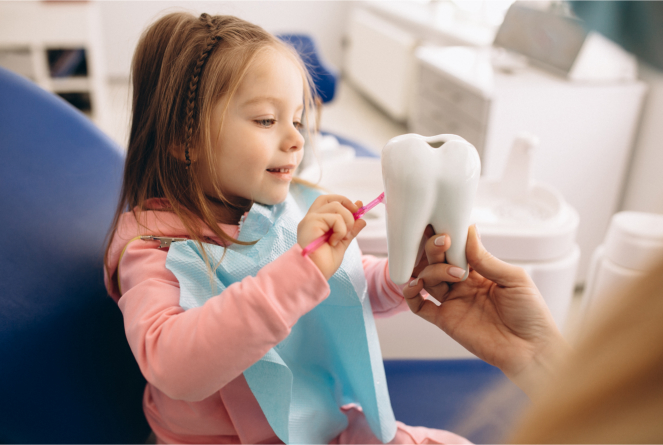 4. Brush and floss thoroughly before the appointment.
It's important to remove as much plaque and food debris as possible from your teeth before the cleaning. This will make the cleaning process easier and more effective.
5. Bring a list of any medications you are taking.
It's important for the dental professional to know about any medications you are taking, as some medications can affect your oral health.
6. Wear comfortable clothing.
You may be in the dental chair for a while, so it's important to wear comfortable clothes that allow you to relax.
7. Bring a list of any questions or concerns you have.
It's a good idea to write down any questions or concerns you have before the appointment so you don't forget to ask them.
8. Arrive on time.
Try to arrive at the dental office a few minutes early to allow time to fill out any necessary paperwork. Get to know the location, staff, and how it works.
It's important to maintain good oral hygiene while wearing braces to keep your teeth and gums healthy. This includes brushing and flossing regularly and seeing a dental professional for regular cleanings and checkups.
Did you know that setting an appointment, addressing costs,
and using insurance is easier than you may think?
Looking for the best kids dentist near the Paterson, Passaic, and Union City areas?
We are here serving Paterson, Passaic, and Hudson NJ, and the surrounding communities, we offer comprehensive oral health services ranging from routine cleanings to emergency treatment. We are committed to creating a warm, welcoming environment to keep all members of the family comfortable in the office.
Paterson(973) 742-4200
Passaic ( 973) 574-1000
Union City(201) 325-8444
Dover (973) 891-4015
Find reviews and updates on Facebook, learn more about our practice online, or give us a call.