Its National Children's dental health month!
Today we would like to provide you with
a great activities kit to download
the kids will love.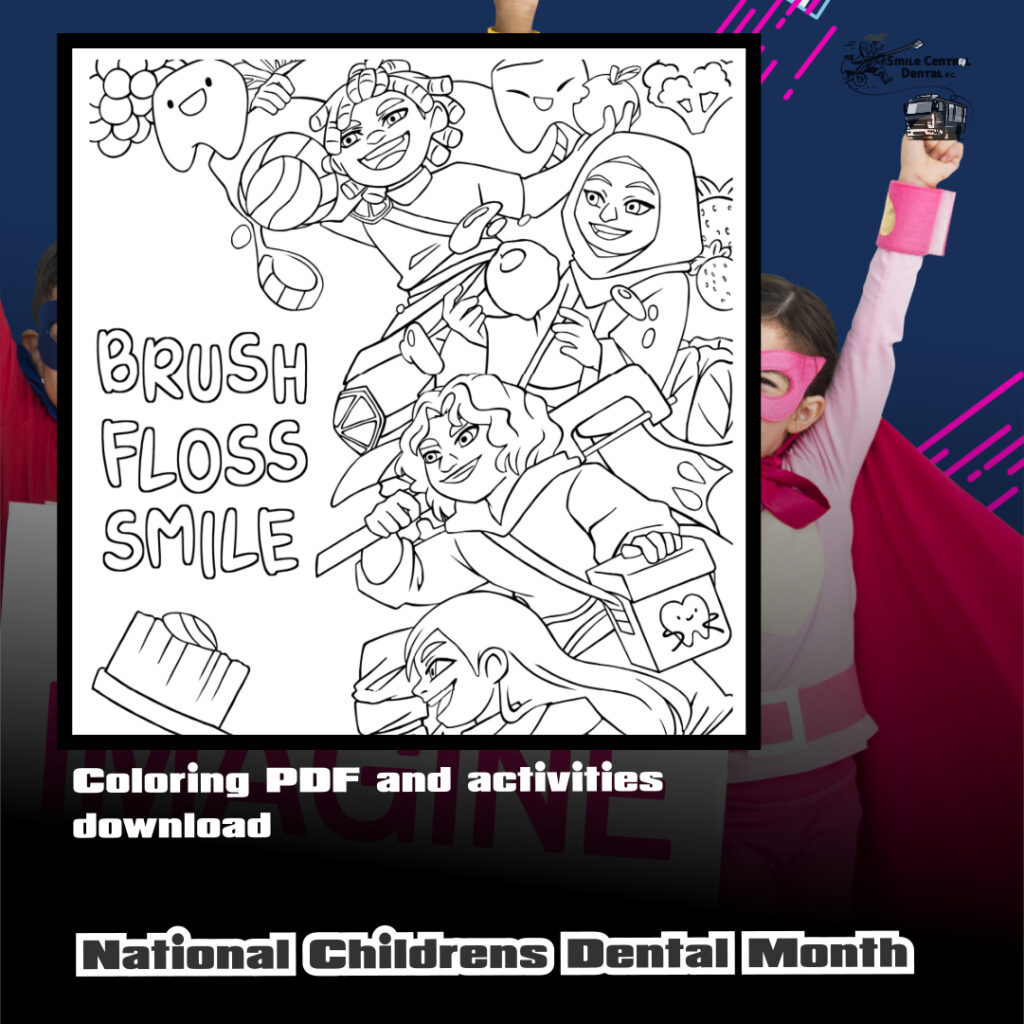 Here are the links for each:
How about some dental facts?!
✅ Plaque is an invisible, sticky film composed mainly
of bacteria that forms on your teeth
✅ Plaque turns into hardened tartar.
✅ Gingiva become inflamed (gingivitis)
due to plaque and tartar
remaining on your teeth and gums
Did you Know?
Did you know that children should start visiting the dentist as soon as their first tooth appears?
Did you know that brushing your teeth twice a day is important for maintaining healthy teeth and gums?
Did you know that flossing daily helps to remove plaque and food particles from between the teeth?
Did you know that it is important to choose a childrens dentist who is experienced in treating young patients?
Did you know that regular visits to the dentist can help to detect any potential dental problems early on?
One cool tip for parents
Here's a cool dental tip for kids: encourage them to brush their teeth using a timer or a timer app on their phone. The American Dental Association recommends brushing for at least two minutes, twice a day. By using a timer, kids can make sure they are brushing for the recommended amount of time and can have fun trying to beat their previous brushing time. This can make brushing feel like a game rather than a chore, which may make it more enjoyable for kids.
Looking for the best kids dentist near the Paterson, Passaic, and Union City areas?
We are here serving Paterson, Passaic, and Hudson NJ, and the surrounding communities, we offer comprehensive oral health services ranging from routine cleanings to emergency treatment. We are committed to creating a warm, welcoming environment to keep all members of the family comfortable in the office.
Paterson(973) 742-4200
Passaic ( 973) 574-1000
Union City(201) 325-8444
Dover (973) 891-4015